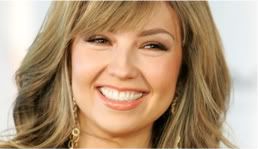 The series' Thalia Eyewear "of eyeglasses and sunglasses has exceeded $ 100 million in sales, reported the optical Kenmark. The line is sold in over 80 countries and has a range of sunglasses, reading glasses and a collection for girls, too.

In his facet as a businesswoman, Thalia has also been rewarded by his book "Thalia: Belleza!" the Prix Yalsa (Young Adult Library Services Association) in the category of Quick Picks for reluctant Young Adult Readers, her perfume "Thalia Sodi, the Fragrance" received recognition for its high sales, like its line of clothing and accessories are on sale at all stores in the CADEMICALLY Kmart in the United States and Puerto Rico, and recently its website, www.thalia.com, was highlighted with the prestigious Prix CWA (Creative Web Awards).

Thalia is considered one of the most representative artists of Mexico, his native country and one of the biggest stars in Latin America with international projection, since it has achieved global recognition in over 100 countries (including non-Spanish-speaking, as Europeans and Asians ) and other countries of Africa and Oceania (Australia and New Zealand) and through his music has earned certificates of Silver (Silver), Oro (Gold), Platinum (Platinum) and Diamante (Diamond), being a household name within Thalia of the Hispanic family.

Thalia is linked with a host of philanthropic projects including the Foundation Robin Hood Foundation and the League of Police Athletes. She has also worked as for the March of Dimes, and sponsors scholarships for high school students who have overcome serious difficulties in school Milton Hershey School in Hershey, Pennsylvania.