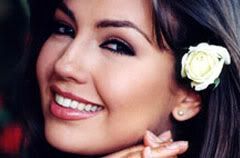 Thalia will be the new star of Eebee's Adventures in interpreting the role of the new companion games in the series that airs in the United States.

Recently, Tommy Mottola, former chairman of Sony International, acquired a majority stake in the company Every Baby, then that the singer will teach him the videos of Eebee's Adventures his firstborn, who began to have reactions from learning important.

Mottola told the New York Post, "She started to dance, moved up and down and trying to repeat what they said in the video. She had never been so excited with anything like this, and believe me it has everything. As soon as I saw So I called by telephone to the owners of the company and schedule an appointment with them. "
Every Baby's president, Stephen Gass was very satisfied with this new partnership on the part of the musical entrepreneur, who has become the new owner of half of the company.

But Tommy not only bought half the company, but will also produce the new stage of the series in American English and Spanish for cable television and a series of special editions for DVD with Thalia.