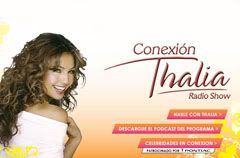 Thalia Connection 2009 edition comes renewed, modern, advanced, up to date with everything new in show business, finance, law, immigration, fashion, beauty, predictions ... what else can ask!
And of course they can not miss the recipes from Chef ... unusual. Pelon, who today tells us how to make a Rosca de Reyes!
The Witch Minor and their occurrences, I mean, predictions
The resolutions of the hearing and that not all partners ....
In connection Caliente, Cristina Saralegui talks about his life, his show, and as a facet of his grandmother ...
Thalia connection like wine, with each year it gets better!